DraftKings Promo Code NY: $1,050 Bonus + 56/1 Odds NFL Playoffs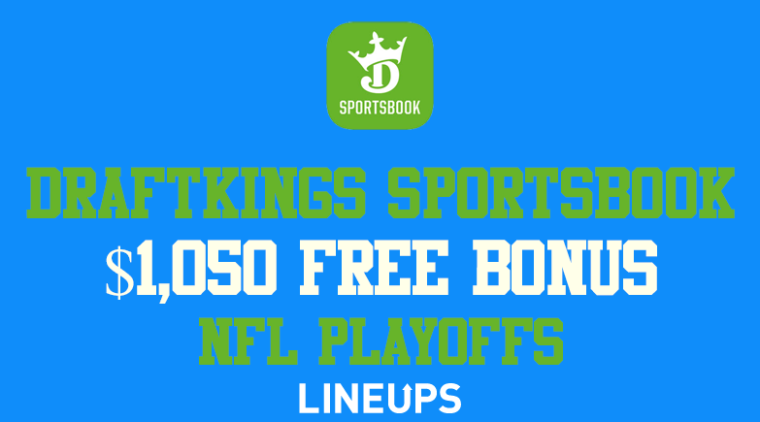 You can find more promos, information, and reviews on our DraftKings NY page. You can also find a betting guide there!
DraftKings New York Promo Code
There is some terrific news: DraftKings is live and fully operational in the state of New York. As long as you are located in the state of New York when placing a mobile sports bet, whether a permanent resident or visitor, then you are good to go. If you want to know more specific information regarding DraftKings New York or the DraftKings New York promo that is being offered, click the link here or on the banners, which will redirect you to DraftKings New York's sign-up page!
DraftKings New York Promo: Bet $5, Win $280 on NFL Playoffs
DraftKings has fully committed to making a splash at its launch in the state of New York. DraftKings New York offers a first-time user promo, where you can bet $5 and win $280 in free bets on the NFL Playoffs! To secure the free bets, you must place a $5 wager on the Moneyline of any NFL team between 1/11/2022 and 2/13/2022. If you win your bet, you will win $280 in free bets along with any cash winnings from your initial bet! Deposit$5+ into your newly created DraftKings New York account to be eligible.
Additionally, you must be at least 21 years of age or older and located within the state of New York at the time the bet is placed. It does not matter whether you live there or are just a visitor! If you win your $5 Moneyline bet, then the free bets are paid out as seven (7) $40 free bets to you and are eligible to be used for seven (7) days upon being awarded to your account. As a reminder, your first $5+ Moneyline bet on an NFL team during the playoffs will be the one that is considered for the promotion, so make sure to place your favorite bet first!
Divisional Round Best Bet: Green Bay Packers Moneyline (-245)
Now, you are likely wondering what NFL team you should bet on in the divisional round to help secure your $280 in free bets. The Bengals vs. Titans game is tempting; however, I would suggest going with the Green Bay Packers' Moneyline matchup against the San Francisco 49ers. Aaron Rodgers has never beaten the San Francisco 49ers in the playoffs, and he is more than due. Rodgers does not forget things easily, and the Niners passing him up in the draft still remains fresh on his mind. The Niners' win against the Cowboys was less about them being really good and more about the Cowboys being overrated. Dallas still had a shot at the end of the game to win it and could not pull it off. And it goes without saying, but the Cowboys played terribly. The Packers are amongst the hottest teams in the NFL with an all-time great under center: don't overthink this one.