DraftKings Oregon Has Officially Arrived!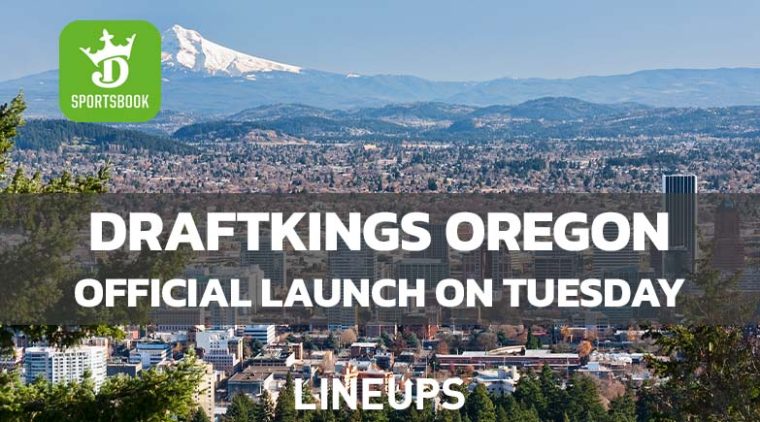 As of Tuesday morning, DraftKings Sportsbook is now live in Oregon, making the Beaver State the 16th state in the country with DraftKings Sportsbook available and the first in the Pacific Northwest. The first mobile wager placed on DraftKings in Oregon was a $0.61 two-team parlay with two English Premier League teams – Chelsea and Tottenham – both to win with a potential payout of $2.48. Chelsea drew with Brighton, so that wager was lost, but Oregon residents should be very excited about the potential to place winning bets with DraftKings.
Hey, Oregon good news!

We've arrived!

Download the app: https://t.co/gDu35Znsqm pic.twitter.com/gJsT29iksm

— DraftKings Sportsbook (@DKSportsbook) January 18, 2022
Oregon Scoreboard No Longer Available
Oregon initially launched sports betting in August 2019 with the tribal casino, Chinook Winds, and the Scoreboard app created and operated by SBTech. In 2021, almost 10 million bets were placed with over $330 million in total wagers. However, frequent users complained about the platform being clunky and difficult to use, leading to the transfer of the Oregon Lottery's official sports betting provider.
In August 2021, the Oregon Lottery Commission unanimously approved the switch. The Scoreboard app will remain live to settle open bets, and bettors will have access to transaction history and account information as well as withdrawal functionality for six months. However, most functionality will be removed from the Scoreboard app.
DraftKings acquired SBTech in December 2019, and the deal was finalized in 2020, leaving the door open for the national sportsbook to work with the Oregon Lottery, which had an exclusive contract with SBTech. On July 9, the SEC filed a subpoena against DraftKings related to the SBTech merger, but those issues appear to be behind the corporation.
Current Sports Betting Numbers in Oregon
With a population of 4.24 million, Oregon is the 27th-largest state in the country and has a relatively undeveloped sports betting market. Oregon's current sports betting handle is $298 million per Legal Sports Report, just $70.22 per capita.
For comparison, DraftKings has a current partnership with New Hampshire's lottery, and that market is much more developed. New Hampshire has a population of just 1.37 million, but their sports betting handle is $617 million, leaving them with a handle per capita of $451.93.
What to Expect from DraftKings
Paul Liberman, co-founder and president of Global Technology and Product, stated his team's excitement to deliver "exceptional online sportsbook products," He called the Oregon Lottery "one of the most progressive organizations in the real-money gaming sector." DraftKings combines an excellent platform with a user-friendly desktop and mobile application, providing its customers with a wide range of bets and excellent customer support.
In addition to the launch of its mobile sportsbook in Oregon, DraftKings focuses on environmental campaigns in Oregon. DraftKings funded the planting of one million trees by Earth Day 2022 across fifteen United States and nine international countries and has supported the planting of over 110,000 trees in Oregon.
You can check out our official DraftKings sports betting page for more information on ongoing promotions and welcome bonus offers, as well as a complete guide for how to get started with your new account and begin placing bets.