DraftKings and Betblocker Announce Responsible Gaming Partnership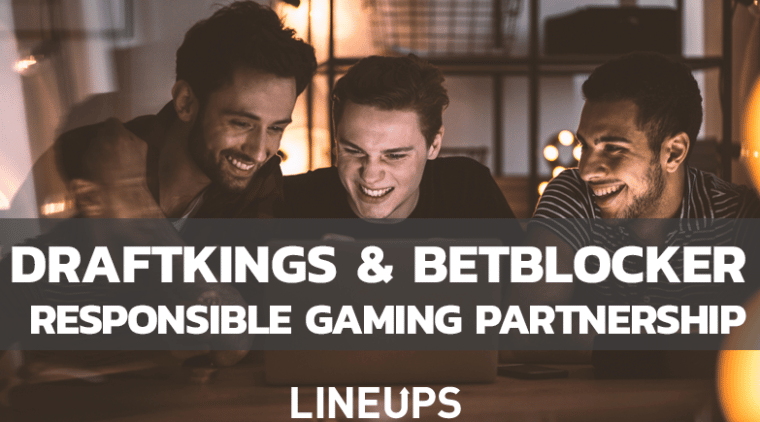 About Betblocker 
On June 14, DraftKings announced via a press release that they are collaborating with Betblocker in an effort to support responsible gaming practices and safer playing habits. Betblocker is a not-for-profit charity that leads the responsible gaming charge in the industry through its proprietary gaming software that allows users to set limits and restrictions on their gaming activities at no cost to them. It is the first, and only, no-cost tool that allows such restrictions. 
Betblocker's software can be used to restrict activities across thousands of operators whether licensed and regulated or not at all, anywhere in the world. Restriction lengths vary from 1 day to 5 days to 6 weeks to five years and everything in between or through its calendar-blocking technology, users can restrict certain activities on certain days of the week. The best part is that users can download the technology anonymously, without storing any of their personal data. 
Responsible Gaming at DraftKings
DraftKings' corporate social responsibility program, S.E.R.V.E. (Service, Equity, Responsible gaming, Vitality, Entrepreneurship, and Sports) central focus is to "foster safer play through technology, staff training, education and resources for consumers, collaboration with not-for-profits like BetBlocker and other external stakeholders, and through the support of evidence-based research."
DraftKings has taken several precautions to prevent problem gambling in the past, including being the first U.S. gaming operator to offer financial support to all of the U.S. state councils and affiliates of the National Council on Problem Gambling through its State Council Funding Program.
Betblocker took note of this – "we've been impressed with DraftKings' leadership in responsible gaming and we are grateful for their collaboration and financial support as we look to expand awareness of safer play technology," said Pedro Romero, Chief of Safer Gambling Partnerships at BetBlocker. "We encourage other operators to follow DraftKings' example of going above and beyond what is required region by region, to ensure all players have the knowledge and tools to bet responsibly."
Accessibility to Help
A previous member of the National Council of Problem Gambling, Brianne Doura-Schawohl called this a "tremendous collaboration."
She also stated, "in the absence of easily accessible, streamlined self-exclusion programs that are unified throughout the nation, this will afford vulnerable patrons a means of protecting themselves across state borders at no cost. Individuals struggling with a gambling addiction may also have financial burdens — removing barriers to assistance is exactly the initiative we need to be seeing more of across the nation," Doura-Schawohl said. 
This partnership is similar to a collaboration that competitor to DraftKings, FanDuel, made last year with software company, Gamban. Gamban also provides software that can restrict and limit users who have identified themselves to have a gambling problem. 
Essentially, Gamban's technology places restrictive tools at users' disposal should they have a need for them, but unlike Betblocker, it costs users a few dollars per month. They offered a free subscription to Gamban for FanDuel users who chose to self-exclude from FanDuel's real money wagering options and to users who have a gambling problem.