Boot Hill Casino Partners With DraftKings and Bally's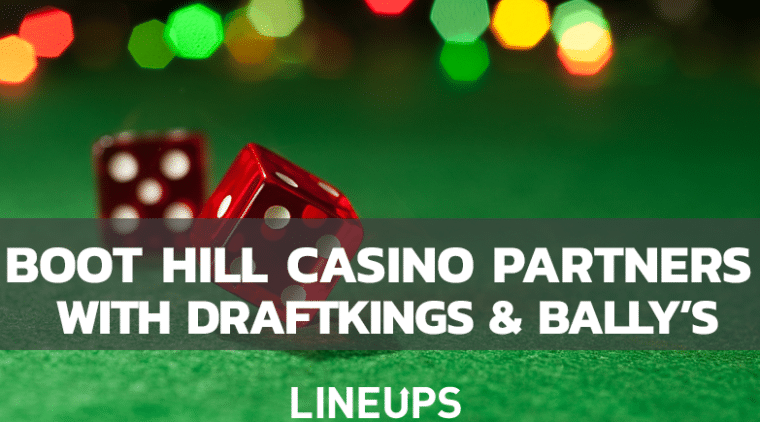 Marking the first casino-sportsbook partnership in Kansas, Boot Hill Casino, located in Dodge City, has announced a partnership with DraftKings and Bally's via press release, just days after the legalization of sports betting in Kansas.
Kansas Sports Betting Update
On May 12, Gov. Laura Kelly signed a bill into Kansas law that effectively legalized sports betting in the state of Kansas.
Boot Hill Casino is one of the four state-owned casinos authorized by the state to operate retail sports betting in Kansas. Boot Hill is alongside Hollywood Casino, Kansas Star Casino, and Kansas Crossing Casino in those allowed up to three online sports betting licenses. The several tribal casinos in the state will be eligible to operate retail sportsbooks in their respective casinos, should they choose to adhere to regulations. 
The legislation also calls for a 10% tax on all operators; 80% of the generated tax revenue will go towards "luring" sports teams to Kansas. This condition has proved to be controversial among lawmakers. 
Under new Kansas law, digital platforms must be "tethered" to one of Kansas' four state-owned casinos, their sole professional sports team, Sporting Kansas City, or the Kansas Speedway. This requires mobile operators to partner with one of these organizations, hence DraftKings' and Ballys' agreement with Boot Hill. 
"We worked diligently to find partners that would bring Kansans a seamless, safe and premium sports betting experience," said Clark Stewart, CEO of Boot Hill owner and operator, Butler National Corporation. "We are ready to work with DraftKings and Bally's to make sports wagering available in Kansas."
The Agreement
Strict details of the partnership have not been disclosed – all we know is that DraftKings and Bally's will be able to take mobile wagers upon the formal launch of the Kansas sports betting market, which they hope to be before football season. These two partnerships leave Boot Hill with one remaining mobile operator which they can partner with, per the legislation.
In addition to the three online licenses, Boot Hill and the three other state-owned casinos are also eligible to open retail sportsbooks at their casinos. Boot Hill has announced that they fully intend to do so when sports betting is launched. 
DraftKings, Bally's Extending Influence
Different variations of retail and mobile DraftKings operations are available in 17 states across the U.S., several of which surround Kansas, including Illinois, Indiana, and Iowa. DraftKings also recently launched in New York and received approval from the Alcohol and Gaming Commission of Ontario to commence operations in the province. 
Bally's Bet is only live in five states – Arizona, Colorado (neighbor to Kansas), Indiana, Iowa, and Virginia. They are finalizing plans for their launch in New York, which they have already received licensing for. According to the press release from Butler National Casino, "Bally Sports brings a robust, interactive suite of sports betting solutions. Kansas City fans will recognize Bally Sports as their go-to station to watch their favorite baseball teams."
It remains to be seen when the sports betting launch will happen for Kansans but lawmakers want it to be up and running for the upcoming NFL season.