BetFred March Madness Promo Code: $1,500 or $300 Bonus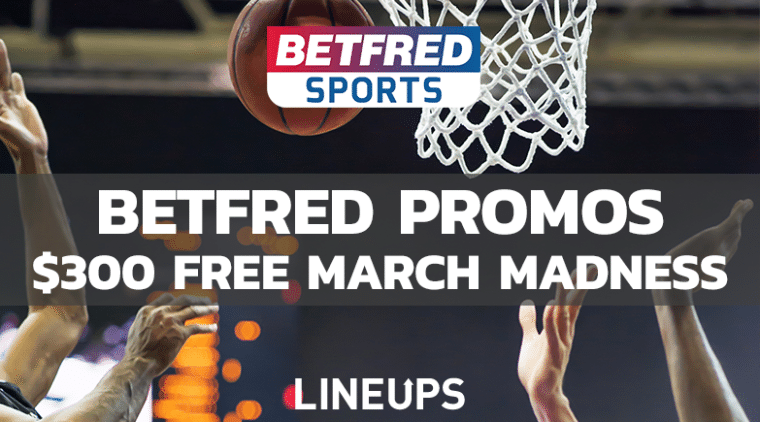 To register your BetFred sports account in Arizona or Colorado head over to our BetFred Sports page. There, you'll find user reviews, legal info, and up-to-date information on the most current promos. This March, they're offering new users a chance to obtain up to $1,500 in risk-free bets with the BetFred Promo Code March Madness!
Claim the BetFred Arizona Promo Code for $1,500 in Risk-Free Bets
The madness has finally begun and there's no better time to get in on the action with BetFred Arizona than right now. The sportsbook knows that March Madness is as much of a cultural phenomenon as it is a sporting event. As such, they are offering new users in the state of Arizona a chance to obtain a risk-free bet up-to $1,500 using the BetFred March Madness Promo Code. To access the BetFred Promo Code March Madness, simply head over to this site and click on the red button that says "Claim Arizona Bonus Now".
Once there, follow the registration steps as prompted. Upon the completion of your registration, you will be automatically set up with your risk free bet via the BetFred Promo Code Arizona. A risk-free bet is nothing more than a bet that is insured with site credit. If you put $1,000 down on Richmond to upset Providence in Round 2 and Providence wins, you'll get your grand back in site credit.
BetFred Promo Code: Bet $30 win $100 up-to 3 Times!
If the risk-free bet isn't your style, Betfred is offering users another promo that lets you bet $30 on your favorite teams in March Madness for a chance to win $100 — regardless of the odds on the game. To access the BetFred promo code, click on the banner below and click the "claim now" button once on the site. Whether it's Baylor, Gonzaga, Providence, or another one of your favorite teams, users can bet $30 for a chance to win $100 3 different times. In addition to great odds, the BetFred March Madness Promo Code allows new users to ease into the world of sports wagering on their own terms.
The BetFred "Bet $30 win $100 on any college basketball game up-to 3x" promo cannot be used in tandem with the $1,500 risk-free bet.
BetFred March Madness Promo Code Best Bet: Loyola Chicago ML
At this point you can't really consider the Ramblers a Cinderella team and the sportsbooks view this game the same way — setting the Ramblers ML at -110. Despite this, I still think the Blers are a good value here. Ohio State will likely be without one of their two big men, both of whom are listed as gametime decisions. The Ramblers only real deficiency this season has been teams with offensive big men. Otherwise, they are a sound defensive team and an efficient offensive team that matches up well with Ohio State's two best offensive players in EJ Liddel and Malaki Branham. Moreover, the Ramblers possess more tournament experience and have a more well established offensive identity. I think it will be close, but I like the Ramblers to pull it off.