Betfred Launches Retail Sportsbook in Washington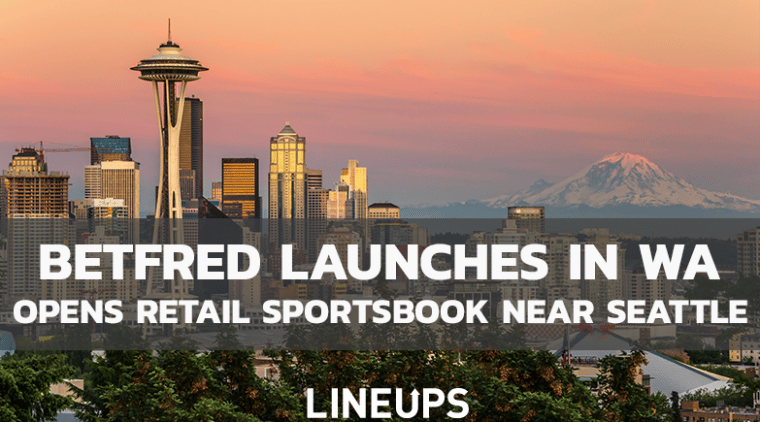 Betfred Comes To The PNW
On Aug. 31, Betfred added a sixth state to its portfolio with the grand opening of its retail sportsbook in Washington State. Located in Ferndale, WA about 40 miles from Seattle, Silver Reef Casino Resort is joining Pennsylvania, Arizona, Iowa, Louisiana, and Colorado in operating a Betfred Sportsbook. Ohio, Maryland, Virginia, and Nevada are pending approval to join them all. 
To kickoff Betfred's launch in Washington, Seattle legend Warren Moon placed the inaugural first bet with the new sportsbook at Silver Reef. Moon played football at the University of Washington and for the Seattle Seahawks. 
"We are extremely excited about opening and operating the sportsbook with our partner Betfred," said CEO of Silver Reef, Marty Sauvage. "The sportsbook will be a fantastic new amenity for our guests and will enable us to continue delivering the premier gaming and resort experience in the Northwest."
Silver Reef is owned and operated by the Lummi Nation tribe and it features 1,000 slot machines, an 18-hole golf course, a spa, a hotel, restaurants, bars, a music venue, and an entertainment space. The new retail Betfred Sportsbook now operates where the Portage Bay Bar used to stand. The new space is 2,000-square feet of video screens, seating, and self-service kiosks. 
"We look forward to utilizing our 50 years of bookmaking experience to make the Betfred Sportsbook at Silver Reef Casino Resort the go-to destination for sports wagering in the state," said Bryan Bennett, Betfred USA Sports COO. "We've long been eyeing the state of Washington and are excited to enter the market in partnership with Lummi Nation and the team at Silver Reef Casino."
Washington Sports Betting Background
Sports betting in Washington is exclusively allowed at tribal casinos only. It was the first state in 2020 to legalize sports betting though more traditional forms of sports betting are prohibited. For example, the majority of sports betting in Washington must be in person at tribal casinos, however select locations allow mobile sports betting as long as you are on tribal land (apps use geofencing technology to suspend use outside of property lines). 
The Snoqualmie Casino which is owned and operated by the Snoqualmie Indian Tribe, took the state's first legal sports bet in Sept. 2021. It launched its very own mobile sports betting app, Snoqualmie Casino Sportsbook, late last year for use exclusively on Snoqualmie Casino's land. Online sports betting remains a Class C felony in Washington State if done off of tribal lands.
Big commercial operators have opened retail sportsbooks at select Washington tribal casinos since Snoqualmie took the inaugural first sports bet. FanDuel has a retail sportsbook at Suquamish Clearwater Casino Resort, as does DraftKings at the Tulalip Resort Casino and the Quil Ceda Creek Casino, Caesars at the Spokane Tribe Casino and Muckleshoot Casino, and BetMGM at Emerald Queen Casino. You only have to be 18 or older to wager on sports at tribal casinos in Washington. 
Washington Sports Betting Legal Battle
Maverick Gaming, an operator of card rooms across the Pacific Northwest, is currently in the midst of suing the state on claims that the Indian Gaming Regulatory Act gives tribal gaming operators exclusive rights to gaming opportunities that commercial operators cannot get. However, the four biggest commercial sportsbooks in the country are present at several tribal casinos in the state right now
According to Erin Persson, Maverick Gaming CEO, the tribes "want to be bullies, and they ran into the wrong person to bully." Targets of the lawsuit include the Department of Interior, the state of Washington, Gov. Jay Inslee, the Washington Gaming Commission, and subsequently, the tribes of the state. Legal experts have indicated that Persson's reasoning is invalid and the reason for tribes' exclusivity has everything to do with tribal sovereignty and tribal funding and nothing to do with trying to monopolize the market.