Arkansas Bettors Frustrated as Launch is Delayed During March Madness Run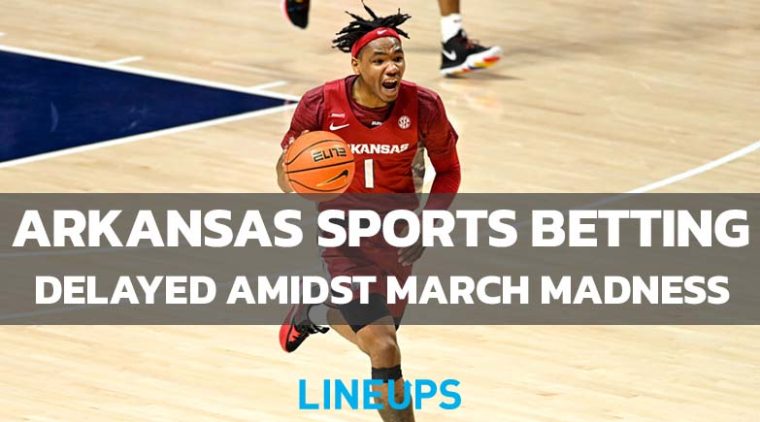 Arkansas bettors are furious – mobile sports betting was supposed to have launched by now. On February 22, the Joint Budget Committee (JBC) finally approved mobile sports betting rules with the expectation for the online market to launch on March 4 following a 10-day waiting period. That would have been just in time for the beginning of the annual NCAA March Madness Tournament, which draws a ton of betting interest every year. However, as of March 24, mobile sports betting has yet to launch in total, and platforms and fans alike are not pleased.
BetSaracen Unable to Follow Through on Promise
When the JBC approved the sports betting rules, Saracen Casino Resort had expressed its eagerness and readiness to launch. Saracen Chief Marketing Officer Carlton Saffa had said that the company was "largely ready" to launch before the start of March Madness. However, with the delay of mobile sports betting, the platform has yet to launch. Saracen Casino shifted blame to "partners, vendors, and testing laboratories."
"We have gone everything we can up unto this point, now it's up to our partners, our vendors, and our testing laboratories to get us the certification so that can deliver a product that's exceptional and what everybody's asking for," Atkinson said. https://t.co/PiReo386Jz

— BetSaracen (@BetSaracen) March 16, 2022
Betly Up and Running
While BetSaracen has run into some issues, Betly online sportsbook has been able to launch through Southland Casino. The platform can be accessed on a desktop browser or through the Android app, which can be downloaded via the casino's website. It's not yet available for iOS users or Android users through the Google Play Store.
The Betly platform has drawn its fair share of complaints from customers as Twitter users have had issues with a slow registration process and complicated withdrawal and deposit functionality. The site doesn't offer NHL odds, and many users will likely be interested in other platforms once they are available.
While many platforms aren't yet available in Arkansas, the Betly platform has helped fuel a surge in sports betting activity this month. Per Scott Hardin of the Arkansas Department of Finance, Arkansans wagered $650,000 on the first day of March Madness compared to a typical $250,000-$350,000 in a single day. Hardin said it's likely that number reaches 456 times that amount once the entire market is operational in Arkansas.
What About National Operators?
In its sports betting legislation, Arkansas adopted a massive 51% revenue-sharing rule that drew criticism from major national operators and kept the likes of FanDuel, DraftKings, and BetMGM out of the state due to high operational costs. Arkansas legislators cited New York as launching with the same tax rate, but New York has almost seven times as many people as Arkansas, making it more feasible to pay the high tax rate.
Local casinos assured the people of Arkansas that they wouldn't notice a significant difference between their platforms and those of the big-name national operators. Still, so far, that has not been the case. In addition to the issues with the Betly platform, some Twitter users have cited concerns over the potential for heavily juiced lines on the local platforms due to the staggering tax rate in place.
With the Arkansas men's basketball team making a run to the Elite Eight and knocking off #1 seeded Gonzaga last night, there would have likely been the potential for a sizable sports betting handle over the past few weeks. Carlton Saffa of BetSaracen told the Arkansas Democrat-Gazette that the Casino expected to see $30 million of sports wagers placed in March if the app was publicly available. With Saracen Casino falling short of promises and the entire market seemingly delayed, the launch of mobile sports betting in Arkansas has been far from a seamless process.