Alabama Gambling Proposal Heads to Senate For a Vote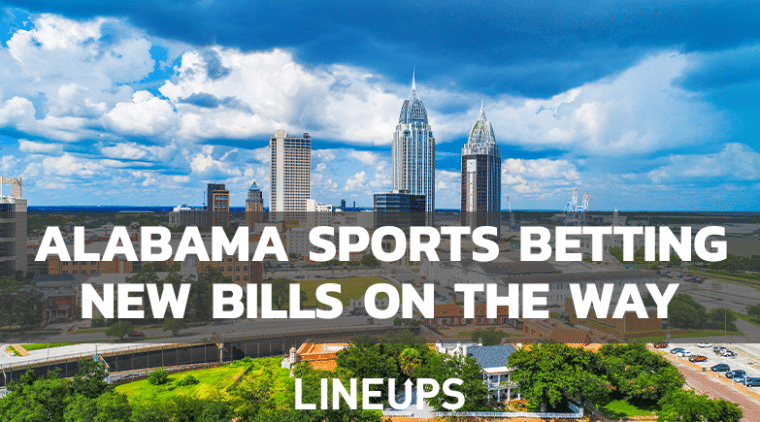 Gaining Traction
Alabama's Senate Tourism Committee approved a pair of bills on March 9 that's aimed at legalizing sports betting, among other things. 
Sen. Greg Albritton is leading the cause on the issue, sponsoring both SB 293 and SB 294 nearly a year after SB 214, which was of similar nature, fell short of approval in March of last year. The Senate Tourism Committee moved the proposal forward on a 9-1 vote and the bills are now set to go before the Senate in the near future. If approved by a three-fifths vote in the House and the Senate, it would go before voters in November. 
SB 293
This proposed bill has several components. First, it would establish an official state lottery called the Alabama Education Lottery which would offer only games strictly approved by the Education Lottery and Gaming Commission (created in SB 294). Currently, Alabama is one of just a few states left in the U.S. that don't have a state lottery. 
The amendment is also looking to authorize satellite casinos and limit casino licenses to just five locations in the state. A single license would be awarded to Greenetrack in Greene County, the Birmingham Race Course in Jefferson County, VictoryLand in Macon County, the Mobile County Greyhound Racing facility in Mobile County, and a fifth casino in either DeKalb or Jackson County. All of these awarded licenses will be on land owned by the Poarch Creek Band of Indians, and the fifth casino location will be negotiated between the state's governor and the Poarch Band of Creek Indians as well. 
These casinos would allow casino-style games, sports betting, bingo, and raffles. Casino games would be limited to in-person play only, while sports betting could be done both in person and through online sports betting operators offered through a licensed casino.
Lastly, this bill imposes a 20% tax on net gambling revenue from casinos and sports betting, 0.5% of which will address problem gambling and the rest going to expenses that "serve a public purpose." It also requires casino operators to negotiate a licensing fee with the commission upon its approval for licensing. 
SB 294
The central purpose of this bill is to establish the Education Lottery and Gaming Commission for the sole purpose of regulating and authorizing gaming activities proposed in SB 293. A Gaming Enforcement Division would be created within the commission. This division would be responsible for issuing all licenses, approving all games, negotiating licensing fees, and assessing all penalties and violations. 
Per the proposed state lottery, SB 294 seeks to create the Alabama Education Lottery Trust Fund. The proceeds of the state lottery revenue would be distributed to create scholarships and educational programs to "support educational attainment or fulfillment of the state's workforce needs."
Opposition
Opposers to the bill had a litany of different concerns about the bills, ranging from revenue loss, diversification of casino locations, Poarch Creek regulation, to simply being opposed to the expansion of gambling. 
But Sen. Albritton is adamant that this is not a bill aimed at expanding gambling, but a "gaming control bill" that is seeking to regulate gambling just like Alabama regulates all of its other businesses.