2022 Big East Basketball Tournament Odds, Bracket, Schedule, Predictions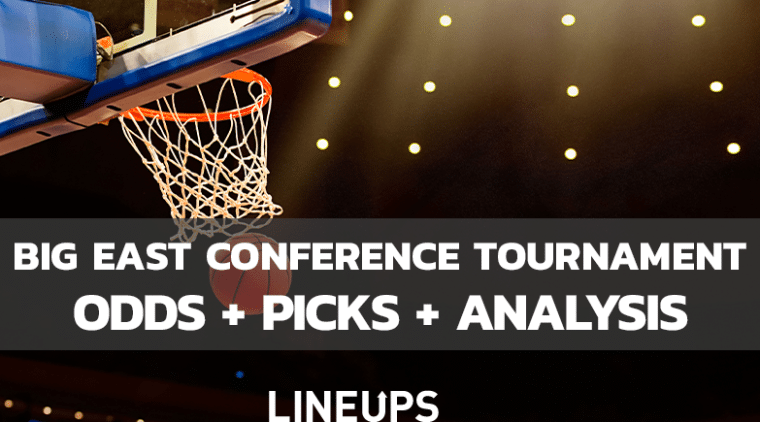 The Big East Conference schedule was released, and the teams will be on their way to play in Madison Square Garden over the next week to prove who the elite team is within the conference. With the regular season wrapped up, Providence took the number one seed going into tournament play and the #11 seed in the country. Villanova was placed in the second seed for the tournament but is residing in the #8 seed overall, as well as UConn ranking in the top 25 in the #20 spot. This conference has always been known for its exceptional basketball and has a history of domination in March Madness. Many of these teams are up for debate in qualification, so this is their last opportunity to prove their strengths to make it into the tournament. All of these games will be available for viewing on Fox Sports 1.
Big East Basketball Tournament Odds
2022 Big East Tournament Bracket & Schedule
All times are in Eastern Standard Time
Wednesday, March 9 – First Round
4:30 pm – Butler vs. Xavier (FS1)
7 pm – DePaul vs. St. Johns (FS1)
9:30 pm – Georgetown vs. Seton Hall (FS1)
Thursday, March 10 –  Quarter Finals
12 pm – Butler/Xavier vs. No. 9 Providence (FS1)
2:30 pm – Marquette vs. Creighton (FS1)
7 pm – DePaul/St. Johns vs. No. 11 Villanova (FS1)
9:30 pm – Georgetown/Seton Hall vs. No. 18 UConn (FS1)
Friday, March 11 – SemiFinals
6:30 pm – Thursday afternoon winners (FS1)
9 pm – Thursday evening winners (FS1)
Saturday, March 12 – Big East Championship
6:30 pm – Semifinals winners
2022 Big East Tournament Prediction
Providence is walking into this tournament in the number one seed and their first Big East regular-season title, but Villanova has shown impressive basketball with a worse record. Providence finished out the regular season 24-4, and Villanova finished out 23-7. When the two teams met in the regular season, Villanova walked away victoriously in both meetings 89-84 and 76-74. This Big East Tournament gives the Providence Friars their last opportunity to steal a win. They are the top teams that are likely to win this crown, but UConn, Creighton, and Marquette will make this bracket interesting.
Most teams in this conference are March Madness bound, but anything can change within the coming days before Selection Sunday. It is crucial that every team plays their hearts out to ensure spots in March Madness because it's crunch time.