12-Seed Vs. 5-Seed NCAA Tournament March Madness Odds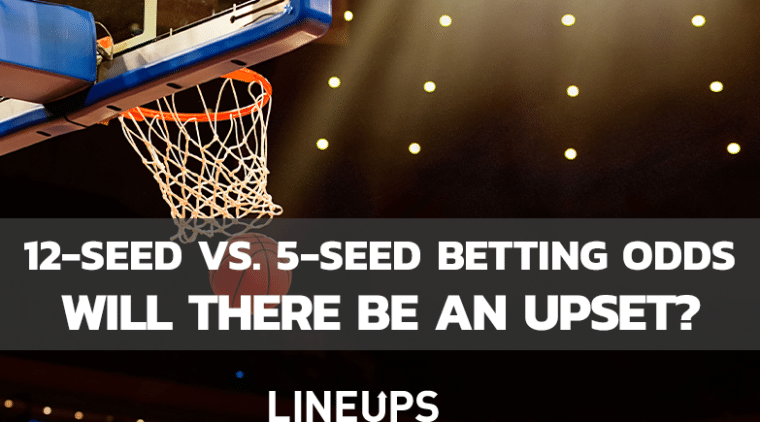 The notable 12-seed vs. 5-seed matchup is always intriguing given the history of upsets. They have gone a historical 51-93.  Check out the betting odds for each 12-5 matchup for the upcoming NCAA Tournament. This year it will be UAB vs. Houston in the south region, New Mexico State Vs. UConn, Richmond Vs. Iowa, and then Saint Mary's will await the winner of Indiana/Wyoming.
#12 New Mexico State Vs. #5 UConn
Connecticut opened up this game as a -6.5-7 point favorite as sportsbooks quickly made UConn a decent-sized favorite for the opening round. Out of all the 12-5 matchups so far, New Mexico State does have the lowest spread.
#12 Richmond Vs. #5 Iowa
Iowa is on a real tear after winning the Big 10 conference tournament and four of their last five heading into that tournament. They will take on a Richmond team that comes from a strong Atlantic 10 conference. However, early oddsmakers have given Iowa a double-digit spread and one of the higher totals of Round 1.
#12 UAB Vs. #5 Houston
Houston is expected to move on fairly easily with a -9.5 opening spread. Houston's defense will have their hands full with the 7th scoring team in the nation and a team that can get hot from three. However, Houston's defense was one of the tops in the country, allowing just 59.1 points per game.
#12 Indiana/Wyoming Vs. #5 Saint Mary's
This matchup is going to be intriguing regardless of the play-in game. You could say Indiana got a rough draw here, but they will need to come out to play against Wyoming. Both teams have potential to pull off a 12-5 upset, although Saint Mary's is a very good five-seed and a team that could also make a deep run.
Recent 12 Seed Vs. 5 Seed Upsets
2021 – Oregon State Def. Tennessee 70-56
2019 – Murray State Def. Marquette 83-64
2019 – Liberty Def. Mississippi State 80-76
2019 – Oregon Def. Wisconsin 72-54
2017 – Middle Tennessee Def. Minnesota 81-72
2016 – Yale Def Baylor 79-75
2016 – Little Rock Def. Purdue 85-83